TIRUPATI BALAJI DARSHAN PACKAGES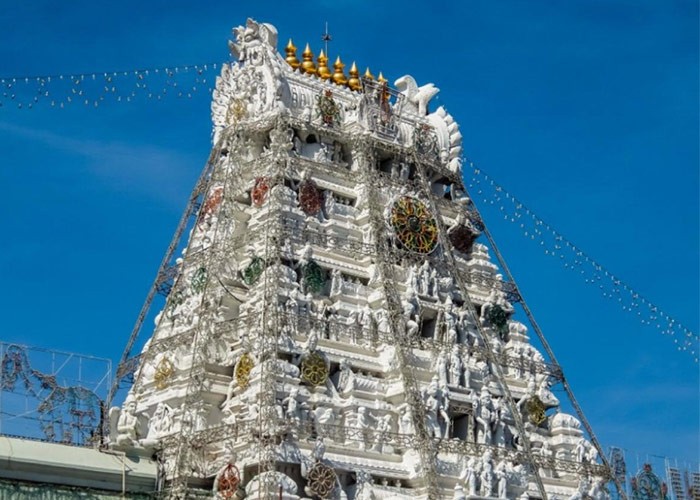 TIRUPATI BALAJI DARSHANAM EX - VISHAKHAPATNAM (SCBA40A)
13.05.2022 - 15.05.2022

27.05.2022 - 29.05.2022
Tirupathi laddu has a GI patent, which is only granted to identify a product as having specific provenance.
Tirumala temple is visited by about 50 thousand to one lakh pilgrims daily.
Tirumala Tirupati temple is located at the height of 3200 feet, and the surroundings are cool. Irrespective of this fact, the idol of Lord Balaji remains at a temperature of 110 degrees Fahrenheit.
Lord Balaji's image may be carved out of stone, but it is fully infused with life and very much alive, if reports are to be believed. 
The idol appears to be standing in the middle of the sanctum from outside whereas the idol is actually slightly towards the right-hand corner of the Garba Gudi.
Tirupati Balaji holds the record of being the richest as well as the most visited temple of India. The shrine receives offerings from devotees in cash, jewellery, gold, silver, property deeds, and Demat share transfers and the per day offering is around 22.5 million.