They can book tickets 1 year in advance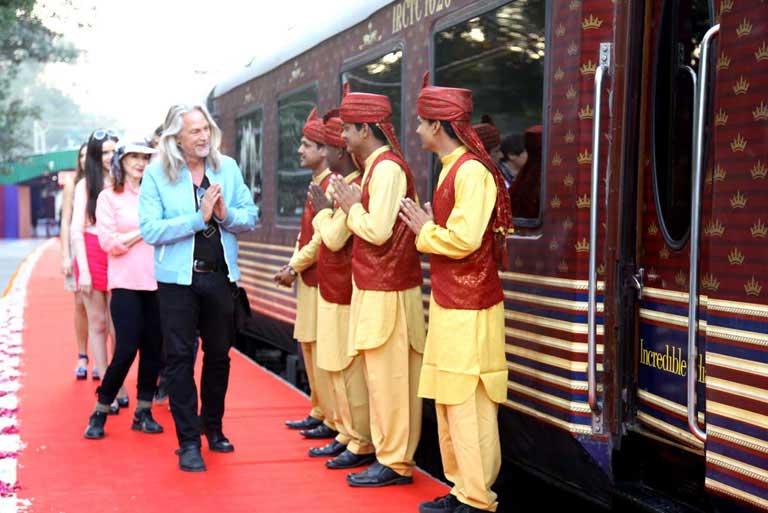 The Indian Railways has made train travel easy for foreign nationals and NRIs by offering confirmed accommodation in upper classes of all trains one year in advance. Besides the Foreign Tourists Quota (FTQ) of eight berths each in First and Second Class AC coaches, these passengers would also be entitled to avail confirmed berths on demand from the general quota earmarked for Indian nationals.
A circular issued by the Railway Board on Wednesday says, "With a view to facilitate foreign tourists booking tickets online in advance, it has been decided to extend them the facility to book reserved tickets up to 365 days in advance through Internet (e-ticketing). This will be in addition to the Foreign Tourist Quota being earmarked at present".
For Indian nationals, booking of tickets is permitted four months in advance (120 days) on a first-come-first-served basis.
Tickets for important trains get waitlisted minutes after the counters open since a sizeable number of berths are blocked for tatkal and emergency quota for VIPs. Now the FTQ and extended benefit to foreign tourists might add to the demand for train tickets, say railway officials.
Enhanced Service Charge
Foreign tourists would mean foreign nationals whose continuous stay is not more than six months in India or NRIs whose continuous stay abroad is more than six months. These passengers would be allowed to book accommodation in Executive Class/First Class AC and Two-Tier AC coaches in all trains, including Shatabdi, Rajdhani, Duronto and Gatiman Express trains, for which the fares shall be uniformly charged at 1.5 times the base fare by the railways. In addition to this, the Indian Railway Catering and Tourism Corporation (IRCTC) would collect enhanced service charge of ₹ 200 per ticket. The new facility would come into effect immediately. Till now, the system was that foreign tourists had to purchase Indian rail Pass to book confirmed accommodation tickets 360 days in advance on select trains that had limited berths under FTQ.
Under the new scheme, foreign tourists would have to provide the passport number, nationality, international mobile number for booking the ticket. Payment should be made only through international debit/credit cards and SMS confirming the reservation would be sent to the registered mobile number. Cancellation would mean a flat 50 per cent deduction in addition to the cancellation charges as applicable.
Eight berths in First AC (two cabins), eight berths Second AC (two inside berth cabins) and 10 seats in Executive Class from general quota would be made available for booking 365 days in advance.
Additional Berths
In case, the party seeking accommodation requires more berths than what is earmarked under the FTQ, the remaining passengers would be registered and provided confirmed accommodation on the opening day of reservation (of general quota).
Some of the other features of the new facility are that tickets cannot be booked by travel agents and passengers would have to book them directly.
The names of passengers cannot be changed under any circumstance and the tickets are not transferable.
The Railway Board has advised zonal railways to sensitise travelling ticket examiners (TTEs) on the validity of passports and visas that are mandatory documents required for travel.
For Booking Train Ticket Call Us : 7835025000
For More Information Visit Our Services : Travel IQ
Source http://www.thehindu.com