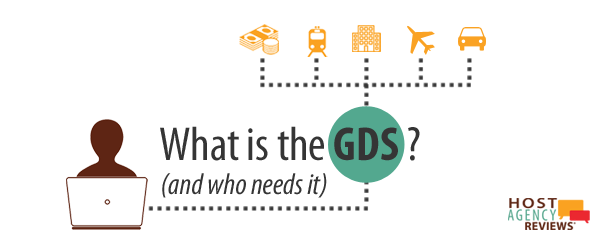 What is GDS?
GDS is an online system known as global distribution system, which has been bridging the gap worldwide between tour operators and travel booking agents by providing centralized services by covering the bookings of airlines tickets, car rental, hotel rooms and more.
It delivers world wide data, rates, inventory, offers, real-time availability of airlines, hotel rooms, car rental, bus tickets and many more to make the travel industry more informative and sophisticated.
Benefits of  Airline Global distribution systems:
The Use of Global distribution system is a must known tool for a Travel Agent, corporate and leisure travelers
GDS is highly effective in alluring the international travelers. This is the reason why using of GDS among the travel agents is growing exponentially every year.
OTAs have greatly improved the travel shopping experience and convenience for consumers and have increased pricing transparency.
GDSs enable the retail travel agency and OTA business models.
The GDSs enable the travel agents to make their travel services available to consumers globally where they might not otherwise be able to achieve efficient worldwide market penetration through direct marketing efforts.
Booking through Global distribution system is most preferable for  corporate travel agents as a suitable reservation process for holidays,  air, hotel and rental cars.
Travel agents can get global platform for their business with strong market penetration
Global distribution system is the base to  enter into corporate clients across the world
GDS is the ability to update the status of inventory  in real time.  Due to its real-time  status update capability managers can view rates change and  can easily alter price points or make special offers. Agents can view all the changes instantly and will be able to suggest the new updates and offers to clients without any interruption to make the deal..
Its a wise decision to invest in a GDS. The system places your holiday booking services and inventories in front of  huge  clients without affecting  your marketing budget.
 The unique selling point of GDS is that it Can provide best rates to your guests, which no other systems can provide.  Your gusts can find packages that include a hotel stay, air travel and car rental.
We at Travel IQ Services are providing the software and training of GDS to you.
Anyone interested can contact directly at our email at gdstraining@traveliq.in or can call at 7835025000