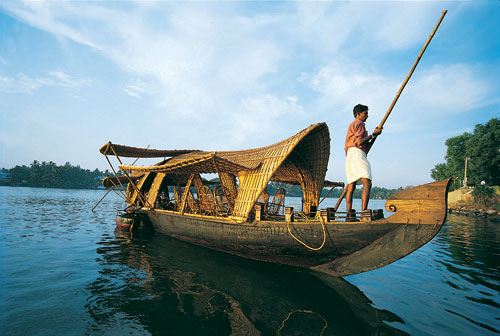 A wholly owned Indian subsidiary of Flight Centre Travel Group (FCTG), Australia, recently announced findings of Monsoon 2017, the Green Season of India that states the current offbeat monsoon destinations in India.
These include Lahaul-Spiti
(Himachal Pradesh), Tinsukia (Assam), Mandu (Madhya Pradesh), Kausani (Uttrakhand) and Athirapally falls (Kerala). Following the trend are also Mawlynnong (Meghalaya), Panshet (Maharashtra) and Digha (West Bengal) that have reaped Indian travellers' interests with their vivid allure and audacious quintessence.
Monsoon 2017 findings also testify the spike of 30% in Domestic Travel during the green season with travellers enjoying the fading peak of the summer holiday period while dodging large groups of tourists at popular destinations.
The discerning new-age traveller is taking advantage of low tariff rates and discounts, further fueling to the demand this season.
Enthralling activities and unparalleled experiences clubbed with clutter-breaking deals have steered the urban last-minute travellers – backpackers, adventure enthusiasts, solo travellers and millennials to travel and explore.
For Booking Tour Call Us 7835025000
For Air Ticket Visit Travel IQ
Source :http://www.thehansindia.com